It is time for all of this season's remaining roses to go to their new homes. To accomplish this, I have reduced the price to $5 each. These are healthy one-year-old own-root plants, growing in half-gallon or one-gallon pots, well rooted and ready to be planted in their new garden … many of them (especially the Chinas and Polyanthas) are still in bloom.
Enabling Alert: Here is a sample of what we still have available …
Mlle. Augustine Guinoisseau (Hybrid Tea, 1899)
Also known as White La France, though it's a pale powder pink. Flowers are round, well-petaled, and are produced freely throughout the season on a nicely-shaped bush.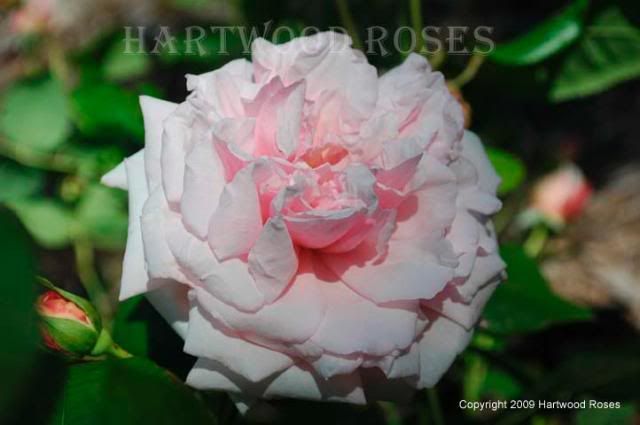 Caldwell Pink (China/Polyantha, 1928)
A smallish, rounded shrub that produces sprays of pink flowers all season. A good choice for the front of a bed.
Dorsey Cosby China (unknown China rose)
This rose may be Louis Philippe. It was found happily growing without care in a cemetery, about 6 feet high. Every one of these on the nursery benches is blooming right now.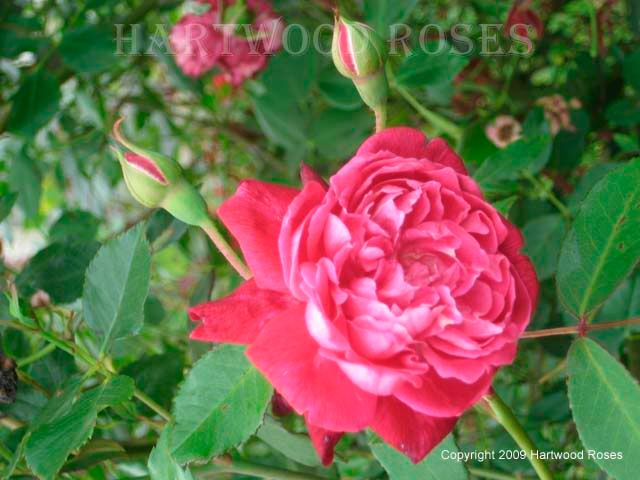 Duchesse de Brabant (Tea rose, 1857)
Some tea roses get huge … Duchesse de Brabant is not one of them. In a few years, the Duchesse will build to a lacy shrub about 4 feet tall. She blooms her best when it's hot outside.
Innocence (Hybrid Tea, 1921)
Single-flowered hybrid tea roses rarely make it into commerce … the few that do are exceptional. Innocence is one of these, along with Dainty Bess, Mrs. Oakley Fisher, Ellen Wilmott, and a few others. I love the contrast of the snow white petals with the orange stamens that look like eyelashes.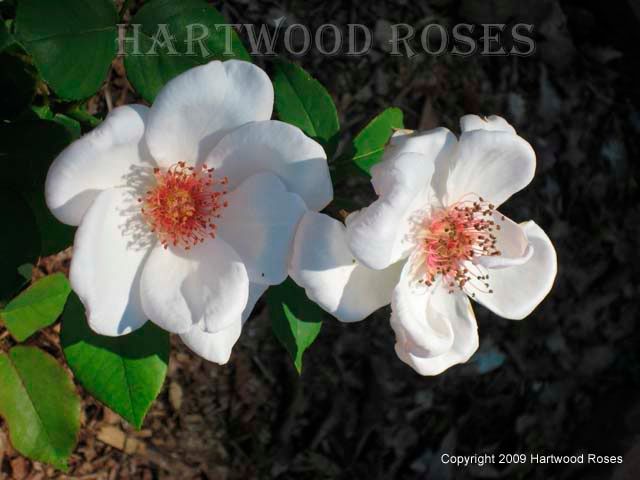 La Reine (Hybrid Perpetual, 1842)
If you want a rose with fragrance, La Reine is one to consider. It blooms profusely in the spring, with scattered bloom throughout the rest of the year, and has a fragrance to die for.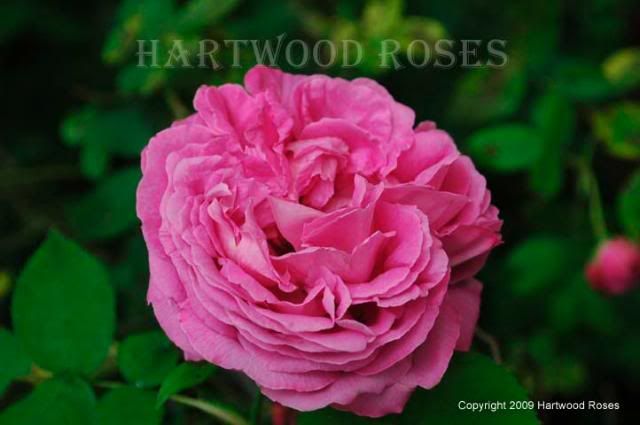 Lady Mary Fitzwilliam (Hybrid Tea, 1882)
This rose has medium pink petals, with a darker pink reverse. The bush is compact and dense, with large dark green leaves that contrast beautifully with the flowers. I love the rounded, informal shape of these early hybrid teas … quite a contrast to the more stiff, upright form we associate with them today.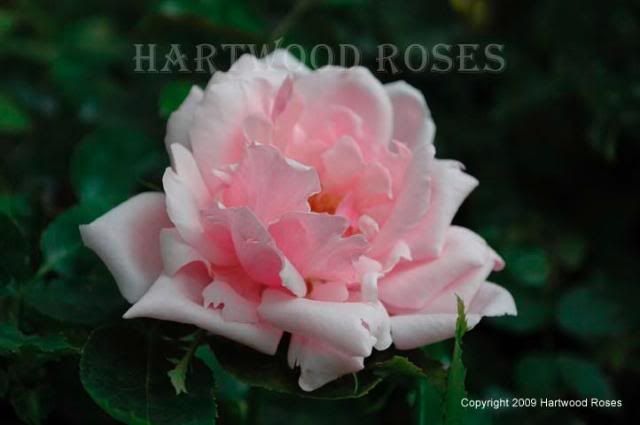 Mrs. Dudley Cross (Tea rose, 1907)
Another tea rose that doesn't get too huge. This one has the added bonus of being almost thornless. It may require a more protected spot in places with really cold winters, but Mrs. Dudley Cross is good enough to be worth the effort.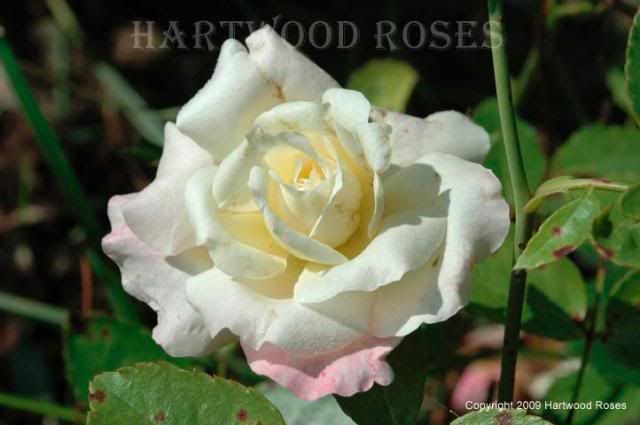 Mrs. Woods Lavender Noisette (Noisette, found rose)
A large, lacy shrub that produces sprays of lavender pink flowers through the year. This was the first found rose that I added to my collection years ago … a collection that has grown to over 60 varieties.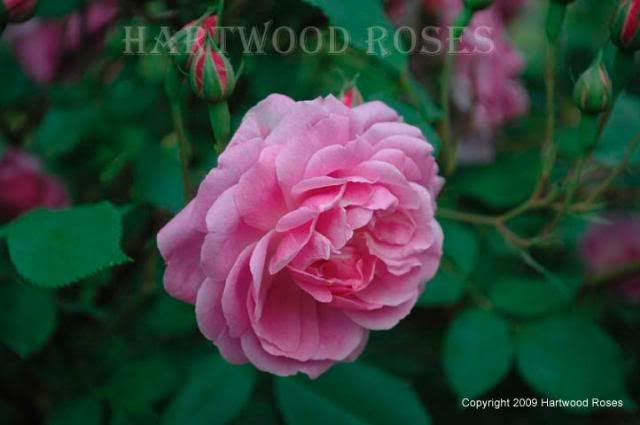 Route 17 Pink Poly (Polyantha, found rose)
The mother plant of this rose is about 5 feet high, and it lives without care at a derelict house that will probably be leveled to make way for a shopping center. Like most Polyanthas, it starts blooming in the early summer and doesn't stop until frost. All of these out in the nursery have flowers on them right now.
Verdi (Hybrid Musk, 1984)
I love the parents of this rose (Mr. Bluebird is a China rose bred by Ralph Moore, and Violet Hood is a Hybrid Musk by Louis Lens) so I figured I'd also like Verdi … I figured correctly. Verdi is a spreading, arching shrub with sprays of violet flowers throughout the season. The color of the flowers, contrasting with the blue-green leaves is very nice.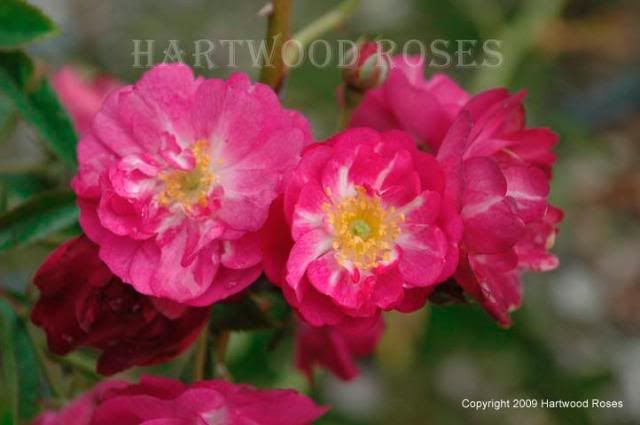 Peggy Martin (Rambler, found rose)
This rose was a pass-along plant in the garden of Peggy Martin outside New Orleans. Her garden was submerged by flood waters from Hurricane Katrina, and this rose was the only plant that survived. It blooms profusely in early summer (later than most other ramblers), and will bloom again in the fall once it's established. Mine is blooming right now. The canes are almost completely thornless, so Peggy Martin is a pleasure to work with.