I find I have to walk the garden at least twice a day, or I might miss something. Many of the roses are in full bloom. Others, the fence ramblers for instance, are covered with hundreds of buds … showing the promise of quite a show in a week or two.
(Bella Donna)
Here is a slideshow of 125 photos of what was blooming here on Wednesday.
Slide Show
It's hard to get good photos in the middle of the day. The yellows and whites can either look radiant and etherial or harsh and washed out.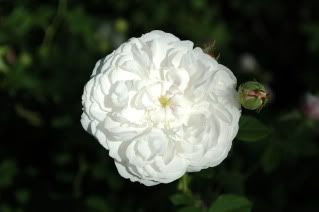 (Madame Plantier)
The reds …. they are completely oversaturated and electric. (I'll have to get better photos of them in lower light.)
(Rose de Rescht)
Pinks are usually pretty easy.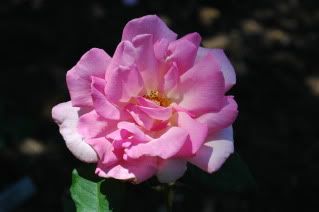 (Sunny South)
Plan to come visit us for our opening on June 6th, and see the roses in person.